Planning and production of a project connecting Asian and other international art networks
"Jejak-旅 Tabi Exchange: Wandering Asian Contemporary Performance 2018" (at Yogyakarta and Kuala Lumpur)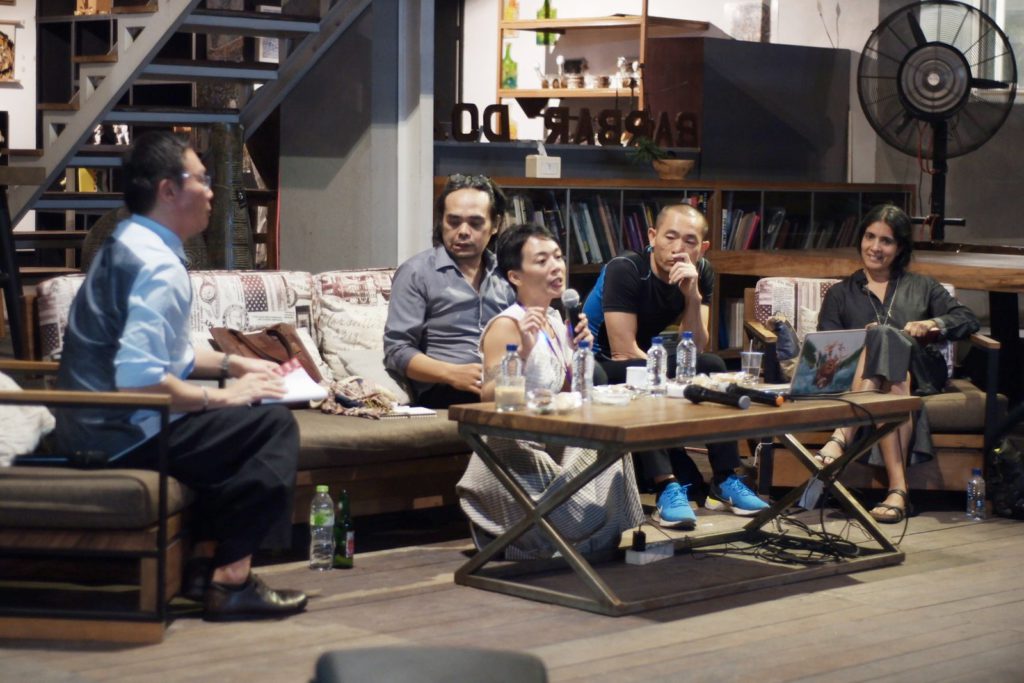 CATEGORY

type of event

|Talk sessions & symposiums, Performances, Workshops

type of precog business

|Event production, International projects, Human resource development, Community revitalization

field of expression

|Dance, Theater

year of holding

|2018
Outline of projects
"Jejak-旅 Tabi Exchange: Wandering Asian Contemporary Performance" is an exchange programme designed to travel across cities in Asia for the next three years (2018-2020). The title draws from multiple Asian vernaculars suggesting cross-cultural practices and the exchange nature at its core.
Jejak (Malay/Indonesian word) = "to step" or "steps" (Malay) or "footprint" or "trace" (Indonesian)
Tabi (Japanese/Chinese word) = the idea of travel and making trip both as verb and noun with slightly different nuance and poetics.The inaugural edition in 2018 took place in Yogyakarta, Indonesia (13th – 20th Jul.) and Kuala Lumpur, Malaysia (20th – 30th Sep.).
Official Website: https://jejak-tabi.com/
Gallery
Advertising materials
Trailer ver.1 (Yogyakarta, Indonesia)

Trailer ver.2 (Yogyakarta, Indonesia)

Poster (Yogyakarta, Indonesia)

Daily Post on Instagram (Yogyakarta, Indonesia)

Daily Post on Instagram (Yogyakarta, Indonesia)

Digital Poster (Kuala Lumpur, Malaysia)
Information on other media
Credit
Producer: Akane Nakamura (Japan), Helly Minarti (Indonesia), Lim How Ngean (Malaysia)
Co-producer: Linda Mayasari [Cemeti Innstitute of Art and Society (Indonesia)], Akademi Seni Budaya dan Warisan Kebangsaan (ASWARA) (Malaysia), Damansara Performing Arts Centre (DPAC) (Malaysia)
Invited artists: Pichet Klunchun (Thailand), Padmini Chettur (India)
Organizer: Drifters Intrenational
Supported by Arts Council Tokyo (Tokyo Metropolitan Foundation for History and Culture), Japan Foundation Asia Center