2023.02.28
chelfitsch EIZO-Theater "NEW-ILLUSION" in Singapore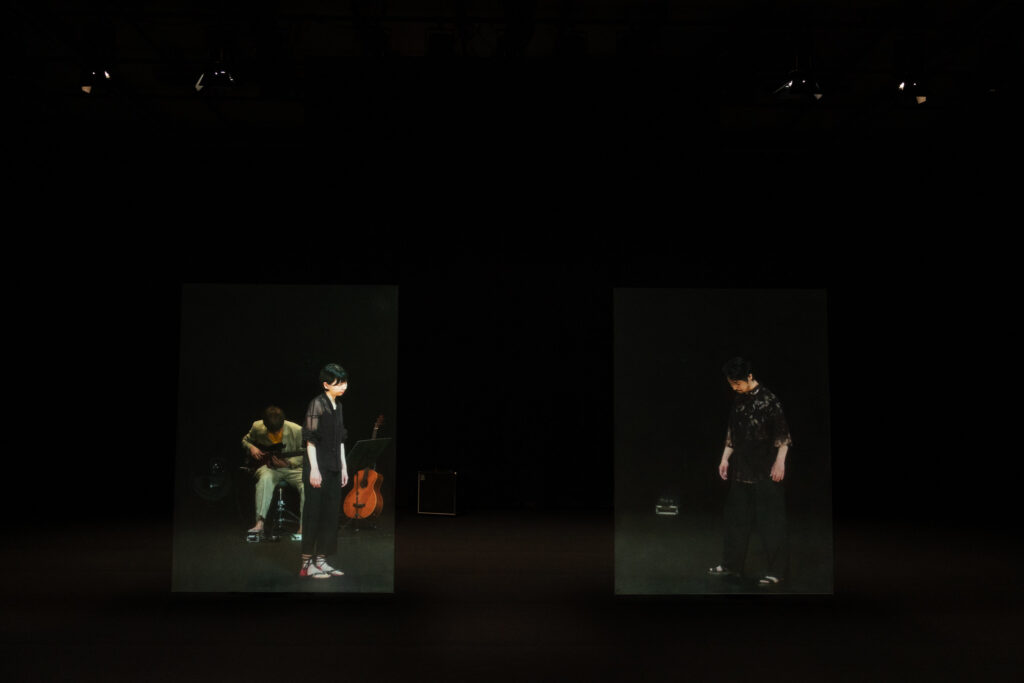 The latest chelfitsch's EIZO-Theater will be performed in Singapore! This work were premired in Tokyo in August 2022, and toured two cities in Korea in Norvembar.
EIZO-Theater presents "theater" by means of actual-size images of actors projected onto screens etc. and the audience's powers of imagination.
precog will be in charge of planning and production.
Reality or fiction? Present or past? Existence or absence? Video or theater? Or something as yet unseen?
chelfitsch EIZO-Theater NEW-ILLUSION
Schedule|2023/6/3 Sat. 14:00/17:00
      2023/6/4 Sun. 14:00/17:00
Venue|SOTA Studio Theatre
Playwright・Director|Toshiki Okada
Video Director|Shimpei Yamada
Cast|Tomomitsu Adachi, Ayana Shiibashi, Jeong Jung-yeop
Music|Jang Young-gyu
Duration|60min
Language|Japanese
Subtitle|English