Co production of a new work with a public theater
"Imagination Record" by KAAT and Nibroll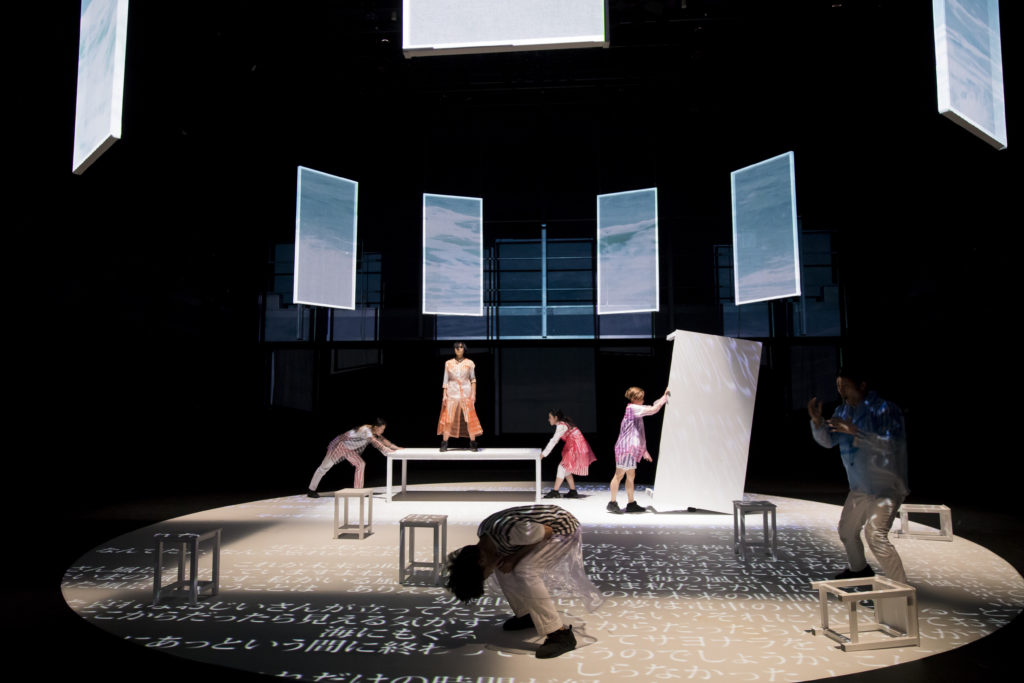 CATEGORY

type of event

|Performances

type of precog business

|Event production

field of expression

|Dance, Video, Theater, Art, Music

year of holding

|2017
Outline of projects
This is a new joint production with Kanagawa Arts Theatre (KAAT) to celebrate the 20th anniversary of Nibroll's founding. For it, the troupe held auditions to select not only dancers but also actors, and created a dance piece that has with lines and seems to overlay words and bodily movements. Inspired by the frequent occurrence of disasters, acts of terrorism, and transience of lives suddenly taken all around the world, it portrays times, memories, and landscapes that end up being lost no matter how diligently they are recorded. Since the Great East Japan Earthquake, Nibroll has continued to create works keyed by the words "memory" and "time," as evidenced by see / saw (2012), Real Reality (2015), and The World has Shrunk, and Only a Certain Fact Remains (2016).
Date: 29th Aug. – 3rd Sep. 2017
Venue: Kanagawa Arts Theatre (KAAT) Large Studio
Gallery
Advertising materials
Trailer
Credit
Choreograph: Mikuni Yanaihara
Video Projection: Keisuke Takahashi
Music: SKANK
Costume Designer: Yosuke Tanaka
Lighting Designer: Takeki Kajigai
Sound Designer: Reiko Tokuhisa
Stage Manager: Yukihiko Fujita
Technical Director: Mahito Horiuchi
Photography: Hideto Maezawa
Performers: Kei Asanuma, Fumiko Ishigaki, Satomi Ohkuma, Shotaro Fujimura,
Mai Minato, Tetsuji Muraoka
Presented by: KAAT Kanagawa Arts Theatre
Special thanks: Steep Slope Studio
Produced by: precog co.,LTD.