Service as the secretariat for an art festival
True Colors Festival, organized by The Nippon Foundation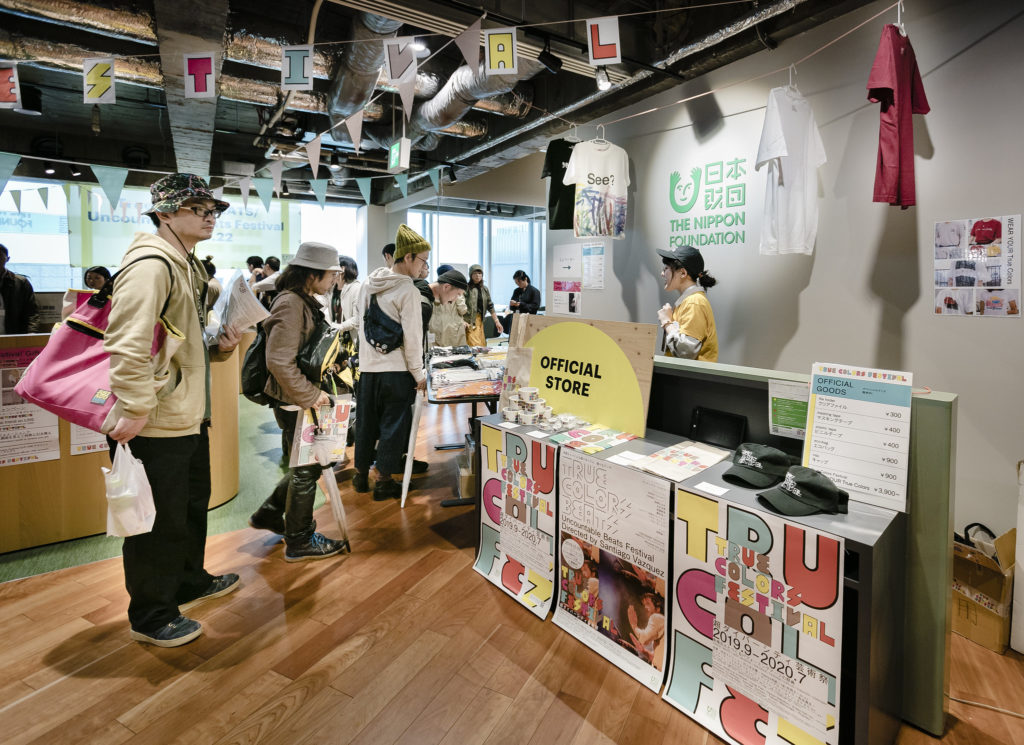 CATEGORY

type of event

|Performances, Festivals, Live performances, Workshops, Participation-oriented

type of precog business

|Event production, International projects, Barrier-free arrangements, Human resource development

field of expression

|Dance, Video, Theater, Music

year of holding

|2020, 2019
Outline of projects
True Colors Festival was planned for the purpose of enjoyment together with highly individualistic people through the performing arts, regardless of differences in aspects including presence or absence of disabilities, sex, age, language, and nationality.
precog was in general charge of the festival's executive secretariat, which spanned many business fields. More specifically, we handled the secretariat liaison work, progress management, negotiations and talks with external organizations, planning for guaranteed supply of information, highly accessible venue design and ticketing, and the planning and operation of related workshops and programs for the training of volunteer staff.
It was our first time to manage a performing arts festival lasting about one year, and we took up the challenge of creating venues that were barrier-free and highly accessible, in spite of this inexperience. The festival turned out to be an extremely important project that has had a great influence on precog's subsequent ones.
Date: September 2019 – July 2020
Venue: Various location in Tokyo
Official Website:https://truecolorsfestival.com/
* The suspension of all performances was announced in March 2020 under the influence of the spread of Covid-19.
* The festival was resumed online beginning in May 2020, along with the construction of a new setup. We functioned as the executive secretariat from July 2019 to April 2020.
Outline of Festival
True Colors Festival creates opportunities to embrace diversity in disabilities, genders, generation, languages and nationalities through performing arts.
The assortment of performing arts in the festival encompassed dance events featuring multinational teams of break dancers with disabilities; events for the creation of new music by artists and about 100 workshop participants of diverse ages and nationalities, with and without disabilities; and musicals with a US theatrical company whose members are all disabled and Japanese cast members.
As this indicates, there was a variety of programs in diverse genres. In addition, in our aspiration to provide festival environments that facilitated participation by any and all, we not only guaranteed the supply of information through services for sign language and subtitles, but also prepared venues with heightened accessibility, trained volunteer staff who were to provide support, and took various other measures and approaches.
Gallery
Advertising materials
Flyer
Credit
Presenter: The Nippon Foundation
Co-organizer: The Nippon Foundation DIVERSITY IN THE ARTS
Special Sponsor: TOKYU GROUP, TikTok
Sponsored by: Facebook, Twitter Japan Inc., Yahoo Japan Corporation, CINRA.NET, Time Out Tokyo, SHIBUYA QWS, PIONEER CORPORATION
Cooperated by: Closed captions by NHK Global Media Services, Inc., Technical supported by Google Arts & Culture
Supported by: Shibuya City, Japan Disability Forum
True Colors Festival Operating Office: The Nippon Foundation, The Nippon Foundation DIVERSITY IN THE ARTS, Loftwork Inc., precog co.,LTD., syuz'gen, DRIFTERS INTERNATIONAL